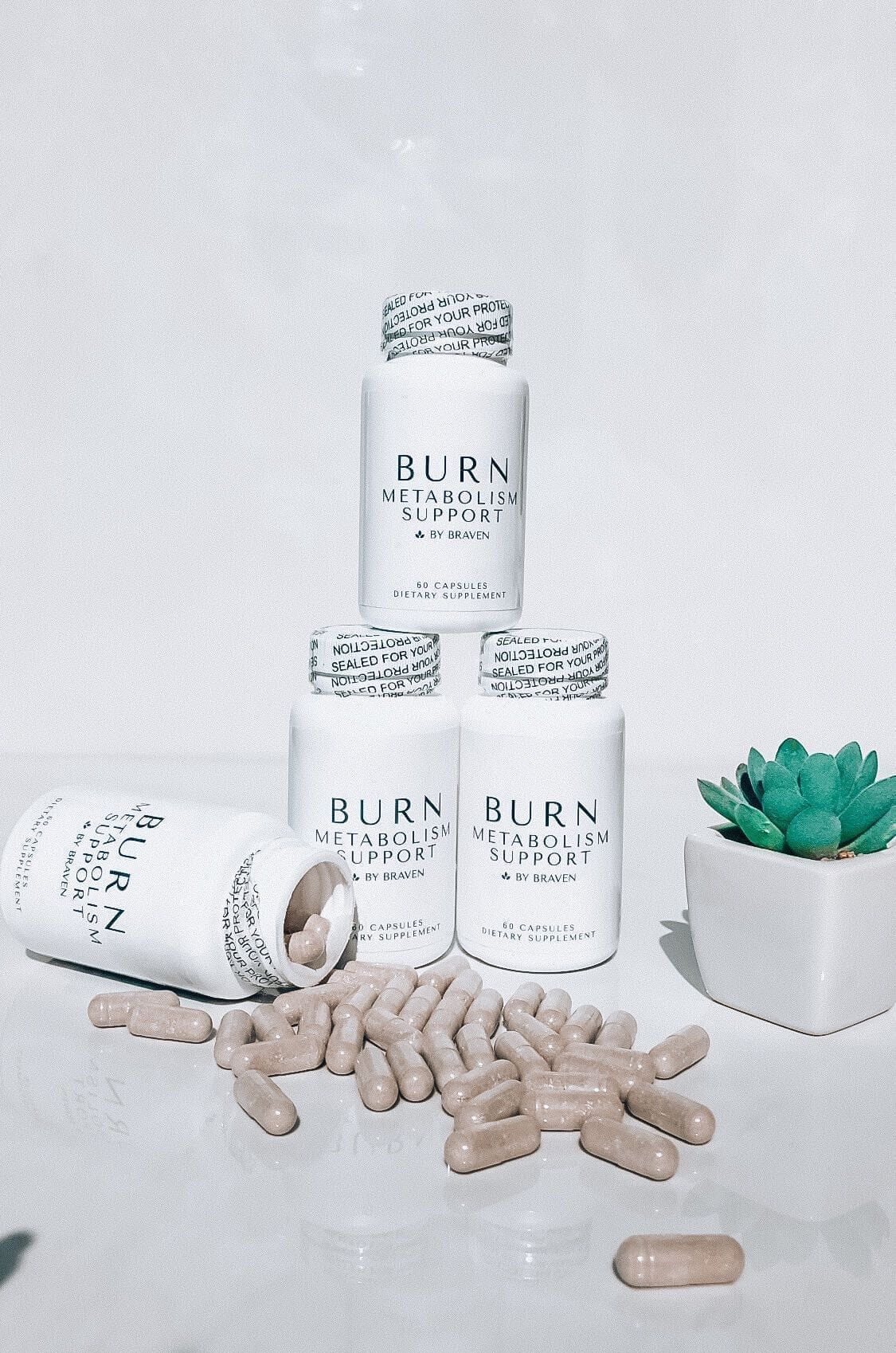 BRAVENLY™ BURN
One capsule, packed with highly effective ingredients, to take your healthy lifestyle to a whole new level.*
This proprietary formulation may stimulate your metabolism and optimize your immunity, energy, digestion, and blood sugar levels.*
$49.99 RETAIL
$44.99 AMBASSADOR
One capsule, packed with highly effective ingredients, to take your healthy lifestyle to a whole new level.*
This proprietary formulation is designed to stimulate your metabolism and optimize your immunity, energy, digestion, and blood sugar levels.*
Click here to view the Bravenly™ Burn Label
DIRECTIONS:
1 capsule taken 1 to 3 times daily preferably meals or as directed by a healthcare professional.
CAUTION: Do not exceed recommended dose. Avoid taking this product in conjunction with other dietary supplements which contain high levels of elemental chromium. This product is not intended for pregnant or nursing mothers or children under the age of 18. If you are diabetic, or have a known medical condition, consult your physician prior to taking this or any dietary supplement. This product is manufactured and packaged in a facility which may also process milk, soy, wheat, egg, peanuts, tree nuts, fish and crustacean shellfish.
Keep out of the reach of children.
Do not use if safety seal is damaged or missing. Store in a cool, dry place.
FDA Disclaimer: These statements have not been evaluated by the Food and Drug Administration(FDA). This product is not intended to diagnose, treat, cure or prevent any disease.
Vitamin C (as ascorbic acid)
Vitamin E (as d-Alpha tocopheryl succinate)
Biotin
Magnesium (as oxide)
Zinc (as oxide)
Manganese (as amino acid chelate)
Chromium (as amino acid chelate)
Banaba Leaf (1% extract)
(Lagerstroernia speciosa)
Guggul 10% extract (resin)
Bitter Melon 4:1 extract (fruit)
Licorice Root Extract
Cinnamon Bark Powder
(Cinnamomum cassia)
Gymnema sylvestre Leaf Powder
Yarrow Flowers Powder
Cayenne Pepper Powder
(40M HU/G)(fruit)
Juniper Berry Powder
White Mulberry Leaf Powder
Vanadium (as vanadyl sulfate)
Alpha Lipoic Acid
L-Taurine
*Daily Value Not Established
When this item is purchased, you will not automatically be placed on Easy-Ship for this product. When you add products to your Easy-Ship, the price that you pay the first time is the price you will continue to pay, as long as your Easy-Ship is activated.
To avoid any recurring charges & product shipments, simply forgo setting up an Easy-Ship.
Easy-Ship is the best way for you to get products to your front door every month without a hassle! But don't worry, we don't require it! Manage your Bravenly Easy-Ship order with ease right from your own Back Office! Questions or concerns about Easy-Ship? Our Bravenly Support Team is happy to help! support@bravenlyglobal.com
A HEALTHIER LIFESTYLE
in a single capsule